From March 24 to April 1, 33 Beachwood High School musicians traded Northeast Ohio for Italian waterways, streets and venues when the school's orchestra took a performance trip across Italy.
Visiting Padua, Venice, Florence, San Gimignano, Siena, Orvieto and Rome, the students were accompanied by director Lisa Goldman, assistant director Noël DeViney, Italian tour manager Loredana Ottomao and parent chaperones. The trip, planned by GrandTours, is the orchestra's first trip in five years. Trips are typically done every three years, with the last one visiting Vienna, Hungary and Budapest, but the COVID-19 pandemic pushed this year's trip back an extra two years, Goldman told the Cleveland Jewish News. In the past, they've taken hundreds of kids to places over her 23 years as orchestra director.
"Italy was chosen because it truly represents a final product of what we're teaching in the classroom," said Goldman, who plans to retire at the end of this school year. "We're an orchestra, and Italy, as well as some of those other European locations, have a rich cultural history of developing orchestral music. It is a wonderful culmination of what we do in the classroom."
Throughout the week, performances tapped into Baroque music from composers like Antonio Vivaldi and Arcangelo Corelli. Venues were the Church of Santa Maria della Visitazione, the Church of Saints Michael and Cajetan, and Chiesa di Sant'Ignazio di Loyola.
"Having these grand venues for them to perform in was amazing," Goldman said. "These are not anything like their the school auditorium. Due to reverberation, we had discussions on what it would be like performing in a venue like that, and in front of strangers."
Goldman said the trip was intended to also be a professional experience – paired with a public relations team for the student musicians, a road team for set up and load out, and jobs for each student to be responsible for.
"What part you play is not important, it's what you do as a team," she said.
But the trip wasn't just meant to give a taste of the life of a professional musician – students also enjoyed sightseeing and partaking in Italian cuisine. Some of those highlights included visiting the Vatican, the Sistine Chapel, the Roman Forum and the Jewish Quarter, which includes the Jewish Synagogue of Rome. The quarter was established in 1555 in the Rione Sant'Angelo, in Rome, Italy, in the area surrounded by present-day Via del Portico d'Ottavia, Lungotevere dei Cenci, Via del Progresso and Via di Santa Maria del Pianto, close to the River Tiber and the Theater of Marcellus.
"My favorite part is always watching the kids experience it," Goldman said. "The artwork and architecture is breathtaking. What these kids get to experience is truly outstanding. I've been with some of these students since the fourth grade and all of a sudden they get this confirmation that what they've been doing in class is important and meaningful."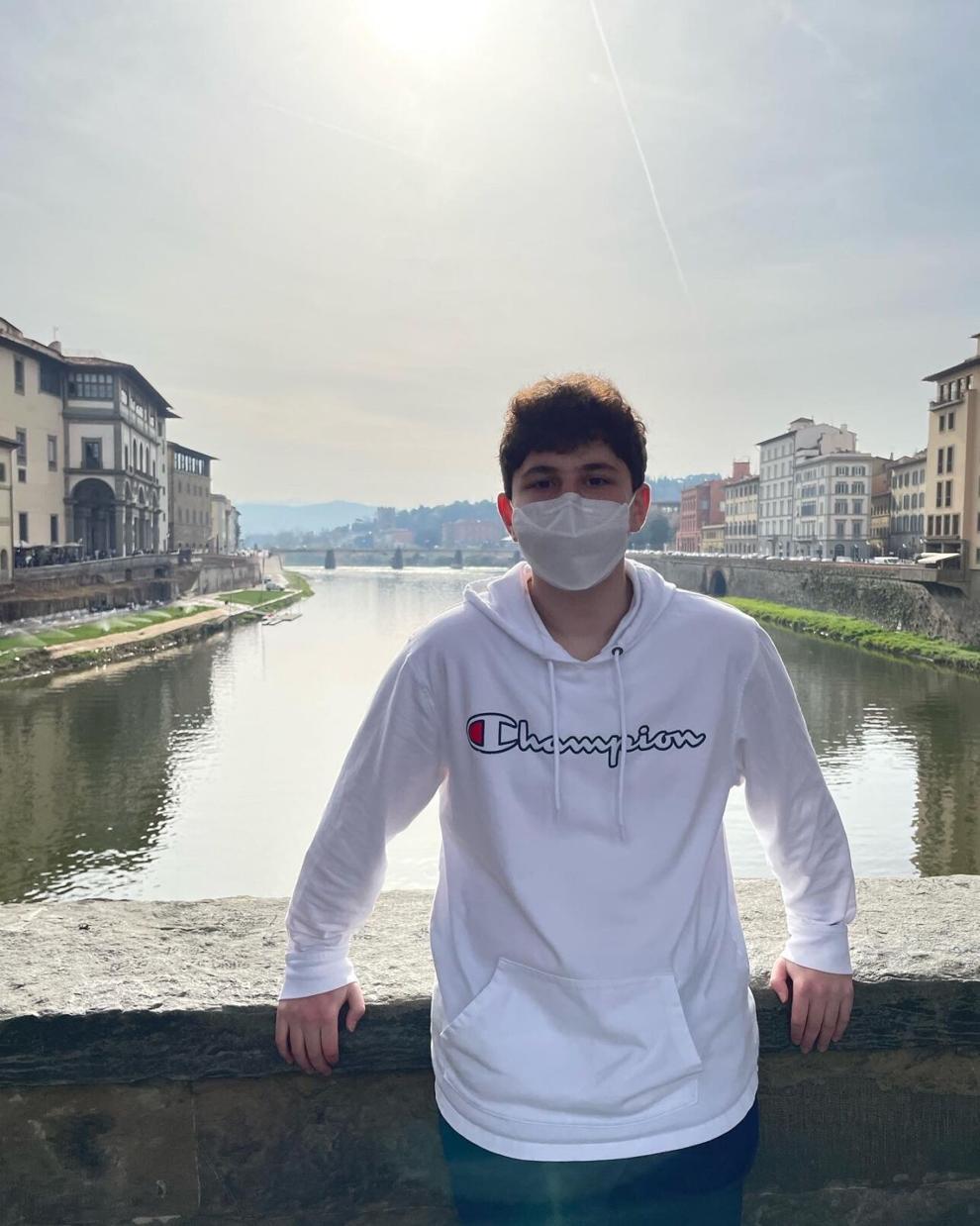 For Eli Posa, a 15-year-old sophomore who plays double bass in the orchestra, being able to visit and perform in Italy was "quite amazing," especially for his first year performing with the orchestra. While the trip allowed him to build connections with his classmates, Eli told the CJN that the trip hit a personal chord due to his Italian heritage.
"My dad is originally from Italy and I had a cultural connection to the place that I was visiting," said Eli, who attends Park Synagogue in Cleveland Heights and Pepper Pike. "My favorite city that we went to was probably Florence. Another cool experience was going to the Jewish Quarter in Rome. Because I'm Jewish, it was interesting to see how my own religion is practiced in another country where Judaism is the predominant religion."
Having the chance to perform in Italy was another highlight, Eli said, calling the experience "thrilling."
"It's an accomplishment performing in the high school auditorium, but even more so in another country in historic cathedrals," he said. "For me, it was a learning experience to play in different types of settings. The echoes and acoustics of the cathedrals made it hard for me to stay with the beat of the music. I had to focus during the performances so that our section could stay together."
Making at least seven new friends on the trip, Eli said traveling to Italy also allowed him to realize that trying new things can be scary but almost always pays off.
"When I started high school, I never thought that I would be in the orchestra," he said. "The fact I joined it and worked hard to learn the double bass paid off in this great experience. I learned that I love playing the double bass in an orchestra and that I love traveling for music."
And that's why Goldman has loved taking students on these trips, she said.
"It's really cool for them to see that what they're doing doesn't make them nerds or anything," she said. "What they're doing is highly valued. These are high school kids pulling in hundreds of strangers for their concerts. It is so wonderful for them to experience that and be part of it."


Reference-www.clevelandjewishnews.com